Seattle City Light Community Solar
Municipal Utility Community Solar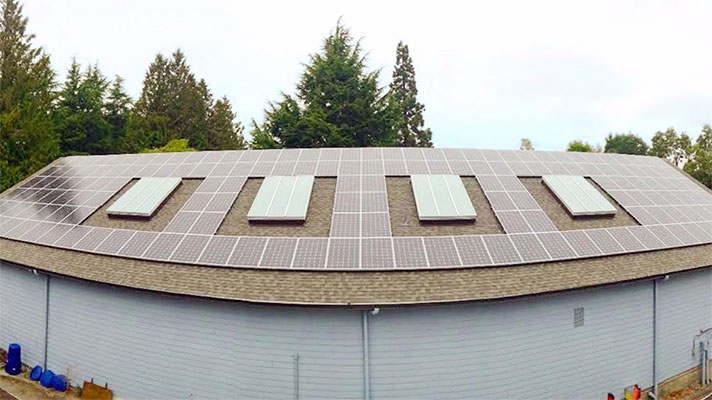 Community solar is a way for City Light customers who can 't or don't want to purchase their own solar systems to add solar to the grid and receive the benefits that come with owning solar panels, but at a size and cost that works for them. You don't need to own a system, and you don't even need to own a home.
Seattle City Light hired Puget Sound Solar to install their Phinney Ridge project on the Phinney Neighborhood Center and on two buildings at the Woodland Park Zoo in 2015.
Solar energy is in the news a lot these days. This may have prompted you to think about "going solar." But what if putting solar on your own home or business isn't for you?
Too much shade?
Too expensive?
Don't own your own home?
Thinking of moving soon?
All of these can be barriers to installing solar on your own. However, that doesn't mean you can't go solar. Like a community garden or P-Patch plot that provides garden space for an apartment dweller, a community solar array lets renters, condo owners, or those who don't want to buy a whole system get the benefits of a solar array shared by the community.
Free Quote
* What files are recommended to attach?